New Jeep Wagoneer
The New Jeep Wagoneer
Returning to East Hanover, New Jersey
Come Discover the Forthcoming 2022 Jeep Wagoneer in East Hanover, NJ
As more people look to diversify their vehicle needs, they want to find more options from automakers. Jeep is among those who have listened, and have added new vehicles to their ranks in recent years, to the benefit of anyone who comes in to see us at Nielsen Dodge Chrysler Jeep Ram. Another is set to be coming as the 2022 Jeep Wagoneer will mark the return of a full-size SUV option from Jeep and you can get the details from us.
The Road and Terrain Conquered
As is the case with all new Jeep vehicles, the Wagoneer has 4x4 capability which lets you drive with confidence. The Wagoneer is going to also provide a smooth ride that offers a primum drive too, but with terrain selection on rock, snow, sand and mud and with a high ground clearance you know that it will perform as you would expect and Jeep to do as it combines luxury feel with rugged capability to enjoy areas like South Mountain Reservation and Troy Meadows.
Power and Capability
The specific power numbers of the Wagoneer remain to be determined, but it is widely expected that you're going to find a standard V6 along with an optional V8 available. Additionally, since Jeep has stated that every new vehicle will have a hybrid or plug-in hybrid by 2022, and with the Wagoneer being a 2022 model, you should expect one as well. There's likely to be eTorque to add to its wheel power and give you quality responsive towing too.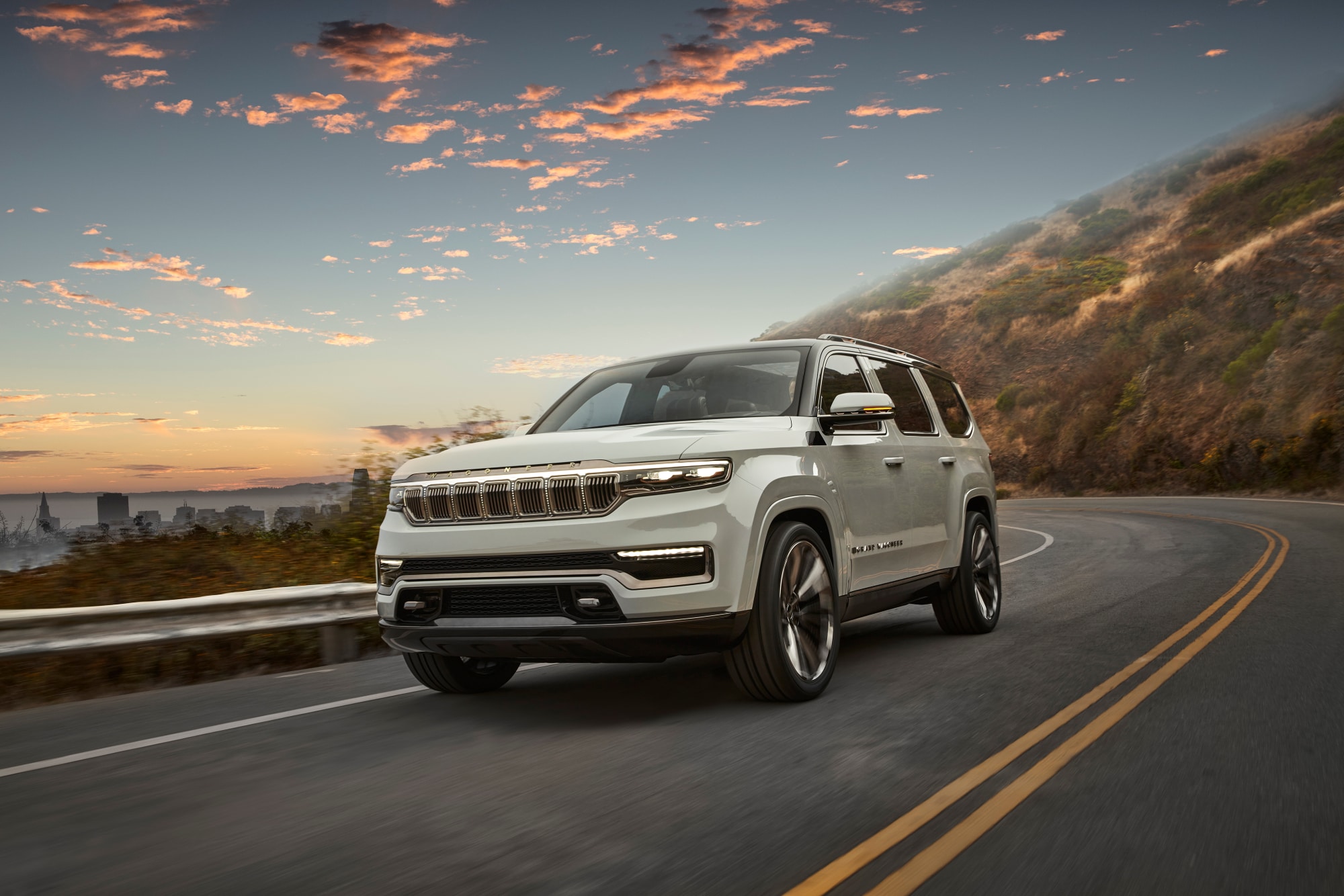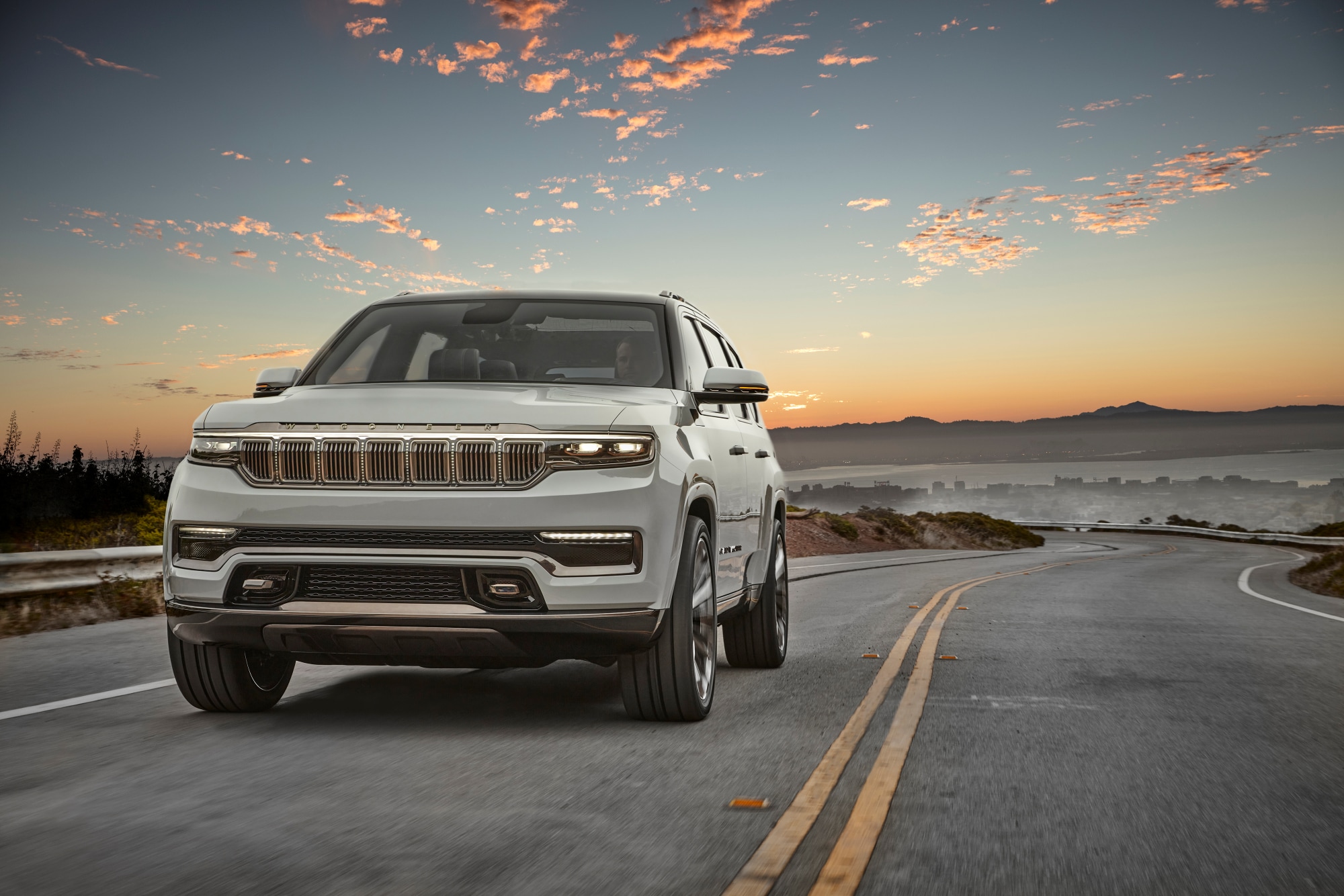 Space and Comfort
The 2022 Jeep Wagoneer seats seven and has three rows of seating, along with ample cargo space as the largest Jeep you'll be able to purchase. You will be able to find comfortable seating from many different surfaces, plus ambient light that is customizable, and a full-pane glass roof to open up the cabin to the sun and moon. There's also many cabin features built using sustainable materials, giving the Wagoneer added efficiency, too.
Onboard Technology
As the range-topping choice among new Jeep vehicles, you can expect to find a number of different technology features. The Wagoneer is set to have two touch displays; one 10.3-inch option that controls the HVAC, and a 12.1-inch option on top of that for your standard infotainment. It'll come with the latest version of Uconnect® as well with integration for Apple CarPlay® and Android Auto™ along with available Wi-Fi, wireless charging and a 23-speaker McIntosh sound system.
Safety is Standard
The 2022 Jeep Wagoneer is set to have a number of standard and available safety features that are found on all new Jeep vehicles in our showroom. This includes adaptive cruise control, ParkSense® for parking assistance, blind-spot monitoring with cross-traffic alert, automatic emergency braking and lane-keeping assist among many others to give you a confident drive.